10 Chic Faux Leather Pieces to Wear This Fall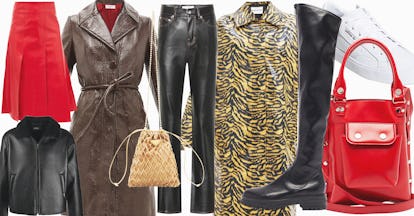 Collage by Tilden Bissell.
Whether you're trying to cut down on your consumption of animal products or you just like the textural look of faux leather, these vegan alternatives to the real thing are the perfect way to add a little edge to your fall wardrobe. From perfect straight leg trousers to funky animal print jackets, check out this editor's favorites.