250 Irresistibly Chic, Luxurious Holiday Gifts for Everyone–Even the Girl Who Has Everything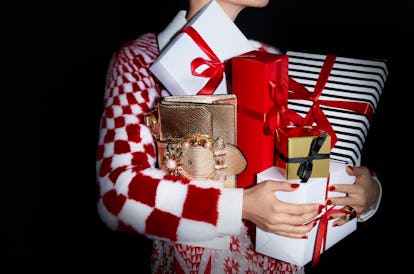 Photo by E and Roso, styled by Caroline Grosso. Produced by Biel Parklee. Manicure by Ada Yeung for CHANEL Le Vernis. Set Design by Daniel Sean Murphy at Jed Root. Model: Robyn Williamson at Parts Models. Fashion Assistant: Nada Abouarrage.
It doesn't matter if you're shopping for a boyfriend, a mom, a best friend or yourself–they will want something on this impressive list. Behold: the ultimate holiday gift guide.