Bella Hadid's Blonde Pixie Is a '90s Supermodel Throwback
The supermodel's latest hairstyle, worn for the Dior Homme show, gave a little nod to '90s supermodel Linda Evangelista.
---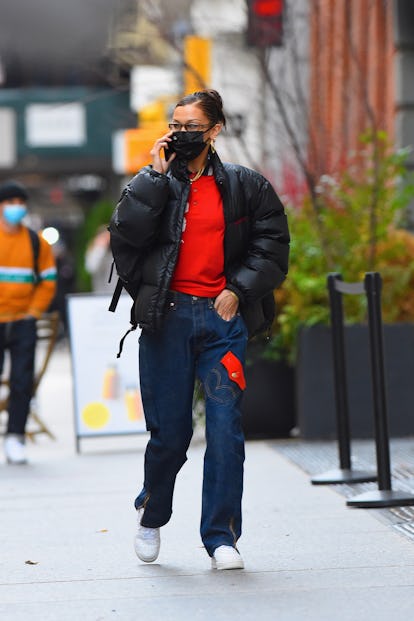 Photo courtesy of Getty Images.
Another day, another Bella Hadid moment on Instagram to marvel at and circulate amongst of the group chats.
What did the supermodel post this time? Well, nothing other than herself wearing a dirty blonde pixie wig. It was part of her ensemble for the new Dior Homme show, which she closed out in the 45th look.
The supermodel commemorated the virtual fashion show with an Instagram video she directed herself, and soundtracked with "Some Velvet Morning" by Lee Hazlewood and Nancy Sinatra.
Hadid has worn many a wig the past couple of months. She sported some brunette bangs, a slight '60s Little Mermaid colored beehive to support Chrome Hearts, and a short dark brown pixie for Halloween. But this hair is giving Linda Evangelista on the catwalk for the Gucci Spring Summer 1996 show at Milan Fashion Week. That's right, Hadid really found time in between playing auntie, wearing her Margiela North Face jacket all around town, making a pit stop at Macy's, and stopping at a plant shop in Manhattan to don a blonde wig, give us a little '90s moment, and go back to doing whatever else it is she's got planned for the rest of the year.
Related: Bella Hadid and Hailey Bieber Embrace the M&M-Style North Face