Fried Chicken, Vodka, Socks: From Rihanna to Louis Vuitton, It's All About That License
It's the morning after the New York presidential primary; here's what you need to know.
---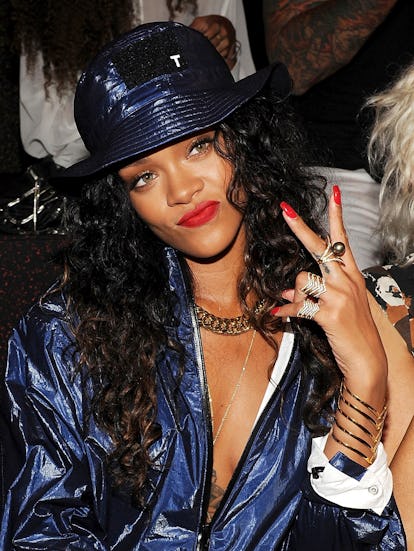 Klein, Calvin Losing both its menswear and womenswear creative directors, Italo Zucchelli and Francisco Costa. There's one group in particular that will mourn Zucchelli's departure: the male models he discovered.
Primary, New York The numbers are in: Hillary Clinton and Donald Trump came away with huge wins in Tuesday's presidential primary. Bernie Sanders is adamant that he'll remain in the race, but he's already returned home to Vermont ahead of the Pennsylvania primary.
Rihanna Really doubling down on the whole merchandising gig — her third sock collection for Stance came to stores Wednesday. It's Rihanna, in a sock.
Vérité Pop's successor to Lorde has been doing it all herself — and that suits her just fine.
Vodka, Trump When "Success, distilled," fails. A perfect post-primary read.
Vuitton, Louis Filed suit against a fried chicken shop in South Korea for using the brand to name one of its dishes (Louis Vuitton dak, where tondak means "whole chicken" in Korean) — and won. The chicken joint has been ordered to pony up $12,750 for using the Vuitton name without permission.
Watch W's most popular videos here:
Fenty Beauty by Rihanna To Launch in 2017