Week in Hair: Twisted Sisters
Braids seem like an innocent enough look, smacking as they do of camp nights spent brushing and folding your friends' strands into delicate, woven tails. And to go by this summer's epidemic of the...
---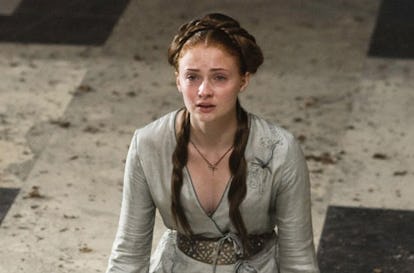 And celebrities have added fuel to the campfire: Kirsten Dunst got a head-start earlier this year with a veritable laurel weaved into her updo' at a premiere for Bachelorette. At the recent Teen Choice Awards, The Vampire Diaries Nina Dobrev worked a plait into her otherwise sleek mane (would a simple blow out have been so wrong?), Kendall Jenner wore a side fishtail version and newly minted scarlet woman Kristen Stewart accessorized her usual dirty bedhead side-comb over with a small dangling braid, perhaps a nod to her medieval locks in Snow White and the Huntsman. Off the red carpet, Jessica Alba went for one of her many West Coast ambles-cum-paparazzi fests with a woven section supplementing her otherwise casual bun, lending her the air of a milkmaid. How long before we return to Bo Derek territory? Perhaps happier times are ahead: the creator of the "braid bar" has recently added a "ponytail bar," suggesting even they might be moving onwards and upwards.
Photos: Game of Thrones: Everett Collection; all others: Getty Images