Margaret
Hidden Gems: Bold and fresh, these designers are poised to break out.
---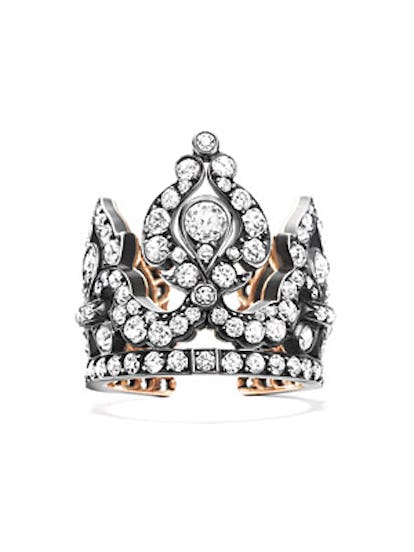 Most little girls prefer to play with dolls, but Oriana Melamed-Sabrier spent her childhood obsessing over minerals and rocks. "I've always loved stones," says the Geneva designer. "I had a crystal collection when I was a kid." Last year Melamed-Sabrier, who studied jewelry in London and designed it at Cartier, teamed up with her business-minded sister, Candice Ophir, to found Margaret, a name the siblings have long found "very regal." Melamed-Sabrier was inspired by 19th-century tiaras for certain designs, including a diamond-studded ring. And some of her techniques, such as setting diamonds in silver and lining ring interiors in red gold, date back to Victorian times.
Read about other designers poised to break out: Arman Nicole Landaw LFrank by Liseanne Frankfurt Michelle Fantaci M.C.L Design Sanalitro Kazanjian by Patrick M
Margaret's 18k rose gold, sterling silver and diamond ring, price available upon request, 41.22.732.6640.