Last-Minute Mother's Day Ideas that Won't Disappoint
From weekly flower deliveries to at-home massages, here are unique Mother's Day gift ideas that you can purchase online at the very last minute.
---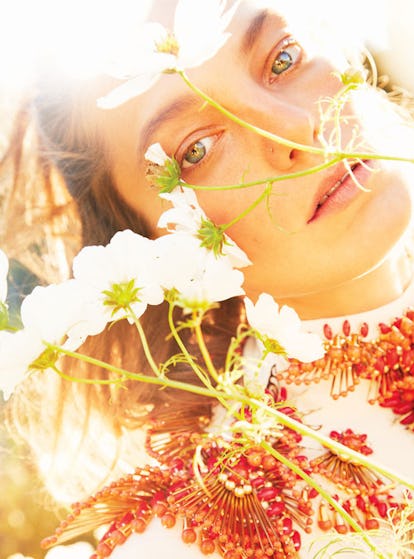 Okay, don't panic. Mother's day is tomorrow. Yes, it's too late to mail her a new fragrance or an extravagant pair of earrings at this point. But there's still time to get her a gift. Luckily, a crop of new at-home services and delivery subscriptions make for a unique and easy gift. Best of all, you can still place the order come Sunday morning—just don't forget to pick up a card.
The Organic New Yorker
Gluten, dairy and sugar free, Provenance Meals offers cleanses, detox programs, and real food by way of balanced meals and snacks. Being a new-age New Yorker just got easy. Provenance Meals, provenancemeals.com.
Say Cheese With the promise of making clients' pearly whites five shades lighter in less than an hour, a real dentist arrives complete with dental chair, whitening light and even headphones, to complete this service. Clients receive whitening trays for maintenance as well as wine straws and wine wipes to keep the stains away. Manhattan Whitening Company, mwcnyc.com.
Botanical Bliss
Getting a facial or massage at home is great, but getting a treatment with The Ritualist's plant-based skincare line, Apto, is an added bonus. The Ritualist includes tax and tip in all services and is available in Manhattan, Brooklyn, Westchester, Greenwich and San Francisco. The Ritualist, theritualist.com.
#OOO In Office In-office manicures, pedicures and massages means she doesn't have to leave the office for her lunchtime appointment. (Available in New York, Boston, Chicago, and San Francisco.) Manicube, manicube.com.
Raise The Bar For the mom who is as loyal to her blowout bar as she is to her stylist and colorist, DryBar offers at-home blowouts with salon professionals from the comfort of her New York City apartment. Dry-on-the-Fly by Drybar, thedrybar.com.
Table Time Give the gift of a year's worth of monthly in-home massages, and a personal massage table to boot. Zeel offers seven different types of massages including a prenatal option for moms-to-be. The service is available in most major cities on the East and West Coasts. Zeel, zeel.com.
For the Gluten-Free, Dairy-Free
Thistle is shaking up the food delivery game with meal, snack and juice subscriptions for delivery to your home or office in the San Francisco Bay Area. Thistle, thistle.co.
For the Fitness-Obsessed In New York, London, Los Angeles, Orange County or Austin, this app offers on-demand fitness services include personal training, Pilates, yoga, kickboxing, and a beach body bootcamp. Priv, gopriv.com.
Coming Up Roses
Give the gift of weekly, fresh cut flowers with a subscription to Stem & Blooms, which makes deliveries in Manhattan and Brooklyn. Stem & Bloom, stemandbloom.com.
Stress No More
Soothe's network of on-demand licensed massage therapists spans 26 cities including London, Miami, Dallas, Los Angeles, and New York. Gratuity is on the house. Soothe, soothe.com.
For the The Ultimate No Makeup-Makeup Founded by Lauren Remington Platt, a Vênsette makeup appointment is one that no one will ever know she had, in a good way. The service is for moms in New York City, the Hamptons, Los Angeles, San Francisco, and Miami. Vênsette, vensette.com.
Watch W's most popular videos here:
10 Perfect Gifts for Mother's Day