Oh Babies!
In case you missed them, here are the top style stories of the week.
---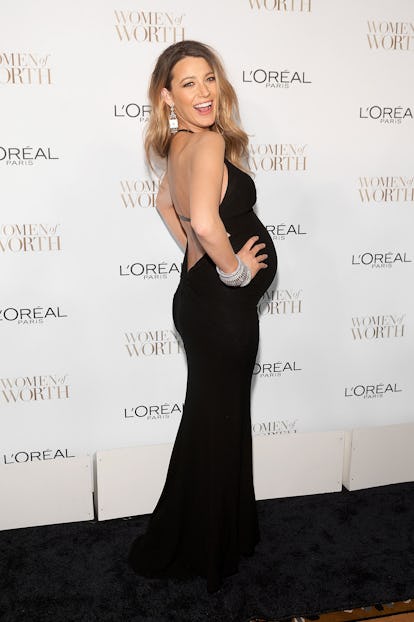 Beckham, David Plans to launch a lifestyle collection. Because underwear just isn't enough anymore.
Beckham, Victoria Now designing nail polish in collaboration with Nails Inc.
Berry, Halle Took ex Gabriel Aubry to court after he dyed and straightened their daughter Nahla's hair; won. Is now forbidden from giving her a pixie.
Beyoncé The queen of pop is now selling nail wraps covered with her songs. In case you forgot the lyrics to "Drunken Love" already.
Bosworth, Kate The actress is now designing a collection of shoes for Matisse. Not channeling the artist for the product, surprisingly.
COS The Swedish fast fashion hot spot finally opens its doors in New York. It's about time.
Delevingne, Cara Challenged ASAP Ferg to a walk off; may have won.
Formichetti, Nicola Gave the pope a pair of jeans for Christmas. It's not world peace, but thanks.
Galliano, John Makes his public return at the British Fashion Awards. Welcome back.
Goreski, Brad Will join Kathy Griffin as a host of "Fashion Police." Joan Rivers sighs.
Grande, Ariana Was wing-slapped while performing at the Victoria's Secret fashion show in London after Taylor Swift challenged her to another walk off.
Johansson, Scarlett The actress married fiancé Romain Dauriac after giving birth to their first child.
Lagerfeld, Karl Le Kaiser took a bevy of beauties to Salzburg, Austria to hide them from the Victoria's Secret runway in London.
Lawley, Robyn The plus-size model revealed that she's pregnant. And that's an accident. Oops/congrats!
Lively, Blake Wore a black, backless maternity dress. Who knew such a thing even existed?
Lohan, Lindsay Is launching yet another fashion endeavor: this one called "My Addiction." How fitting.
Madonna And her abs star in Versace's new ad campaign.
New York Will have its own men's fashion week. Because the women's wear shows aren't enough of a circus.
Nonoo, Misha The fashion designer launched e-commerce. It's about time.
Pantone Declares Marsala the color of the year. Simultaneously makes us all want a drink.
Pike, Rosamund Gave birth to her second child. So much for her chic maternity style. Back to Blake, then.
Trunfio, Nicole The pregnant Victoria's Secret model was trapped in her building's elevator during her own baby shower with model Jessica Hart. Fortunately, she did not go into labor during the incident.
Wang, Alexander Launched his first denim campaign featuring a scantily clad Anna Ewers. Because nothing makes you want to buy jeans like seeing a sexy, undressed model look great without them.