Jewel Intentions
Meet a lineup of designers rocking distinctive vibes— from antique and spiritual to downright glam.
---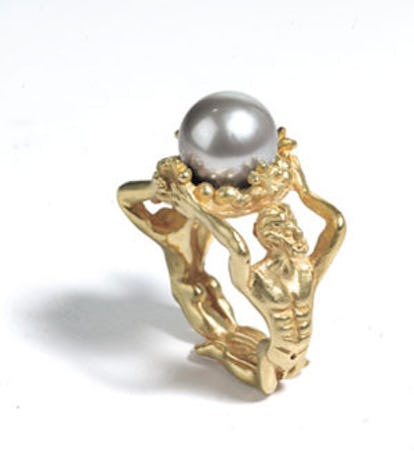 That Raul Frisneda and Keith Fremon decided to christen their line Raul Frisneda Jewelry says nothing about the division of labor between the two designers. "It's 100 percent equal," says Frisneda, who launched the collection seven years ago with Fremon. In fact, it was Fremon who opted for the name. "He thought my name was more catchy," explains Frisneda. A former child actor from Venezuela, Frisneda was on track to become a graphic designer before he switched to baubles, while New York–born Fremon grew up in the field—his dad is a goldsmith. Their design styles are divergent as well. Fremon's is modern and geometric; Frisneda's, more romantic and antiquities-inclined. So for every elaborate ring inspired by the myth of Atlas ($7,200), there's a square one cleanly topped off with pavé diamonds ($4,800). "I have this thing which kind of annoys Raul," says Fremon. "I'm very into symmetry."
Meet the other designers:
Kessef by Eve Lynn Jemma Wynne Karen Bizer Fine Jewelry
Click here to go back to the original article.