Secondary Market
PK Shop, the quirky design offshoot of New York's Paul Kasmin Gallery, has taken on a life of its own.
---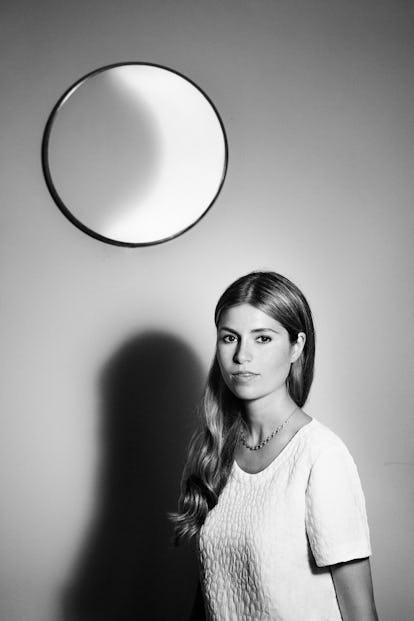 Paul Kasmin has long referred to his New York gallery as a shop, but in 2011 his inside joke took on new meaning when he opened PK Shop, an art-cum-design boutique. Kasmin's shopgirl is the curator extraordinaire Polina Berlin, 29, who produces PK's evolving assortment of artist editions by encouraging creatives both on and off Kasmin's roster to experiment with new mediums and even functionality. (Think scented candles by Nir Hod and decorative bookends by Julia Chiang.) Berlin's side program has been so successful that in October the operation moved into its own space down the block from the gallery—just in time to roll out its holiday collection. Highlights include the artist Mattia Bonetti's handheld mirror, made of aluminum and cast from fallen branches collected in the woods near his foundry in his native Switzerland; and the Chilean artist Iván Navarro's Eclipse clock, which counts down the hours with a soft light that wanes across a circular plate. For Art Basel Miami Beach, Berlin is planning a light-themed pop-up, in which she will unveil a video installation by the Belarusian model-turned-artist Elle Muliarchyk. "We've had a tremendous response from our collectors," Berlin says. "The integrity of each edition is the single most important thing to me—but we are also giving the people what they want."
Polina Berlin with Iván Navarro's Eclipse clock, photographed by Elle Muliarchyk.
Mattia Bonetti's Boy Scout Mirror, 2014. Courtesy of PK Shop.
A candle adorned with Nir Hod's I Want Always to Be Remembered in Your Heart, 2014. Courtesy of PK Shop.
Will Ryman's Icon Rose Maquette (Red), 2014. Courtesy of PK Shop.
FriendsWithYou's Little Cloud, 2014. Courtesy of PK Shop.