Valentine's Day Gift Ideas For the Men in Your Life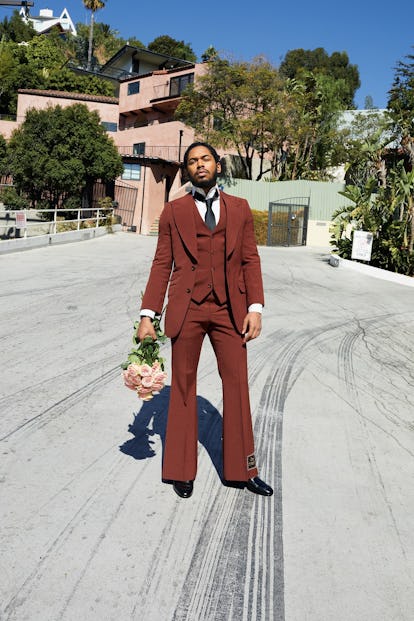 Photograph by Juergen Teller; Creative Partner to Juergen Teller: Dovile Drizyte; Styled by Sara Moonves. Hair by Malcolm Edwards at LGA Management; Makeup by Sam Bryant at Bryant Artists; Manicure by Michelle Saunders.
While most Valentine's gifts tend towards the pink and frilly, there's no reason you can't show the men in your life some love with something a little more demure. How about a lovely fern for your #plantdad best friend? Or a cooking lesson for your still-sourdough-obsessed husband? Anyone would appreciate a set of Barbara Sturm minis, a pocket-sized Theragun, or a fabulous coffee table book. We even have an idea for his four-legged friend. Check out all of our editor-recommended gifts, here.