Nine Great Nail Art Ideas for Valentine's Day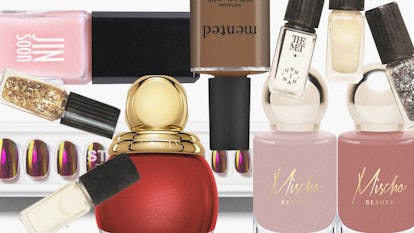 Collage by Tilden Bissell for W Magazine.
Whether you adore Valentine's Day or just think of it as another day in February, why not use it as an opportunity for a little extra self-love? Fabulous looking nails are a surefire way to lift your spirits. From soft pinks for the staunch minimalist to magpie nail stickers from one of the fashion world's most in-demand nail artists, there are chic options for every aesthetic (and skill level). Here are nine swoon-worthy products to give yourself the perfect Valentine's Day manicure, from the comfort of your home.