At Cannes, We'll Take the Red Carpet Over the Silver Screen
The jet set touches down in the south of France, and on this side of the Atlantic, Donald Trump continues his run on the primaries.
---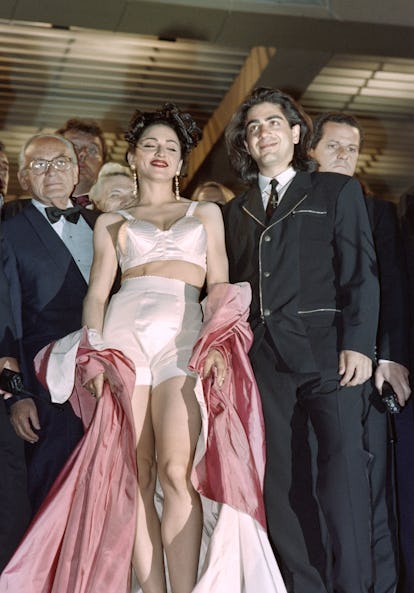 Bayne, Zana Leather designer with a client list including Rihanna and Beyoncé; tapped as latest collaborator for & Other Stories to follow the brand's Rodarte line.
Cruise, Chanel Behind the scenes of Karl Lagerfeld's most recent opus, which occupied the historic Paseo del Prado in a newly open-for-tourism Havana.
Film Festival, Cannes The biggest week in the film festival circuit kicks off Wednesday evening. Here's a look back at some of Cannes's best red carpet moments.
Khaled, DJ Continues dispensing keys. The keys never run out.
Koons, Jeff Embracing Big Brother — or at least embracing Google — with a phone case that activates short videos on Google phones.
Primary, West Virginia The latest presidential primary didn't do much to change the status quo: Hillary's still ahead; Bernie's still popular; Trump is still the last one standing.
Trump, Donald Still very much alive and kicking, but the artist behind his Central Park gravestone has come forward — after a little visit from the Secret Service.
Watch W's most popular videos here:
The Stars from the 2016 Cannes Film Festival