Keeping Up with Cannes
In case you missed them, here are our highlights from this year's Cannes Film Festival.
---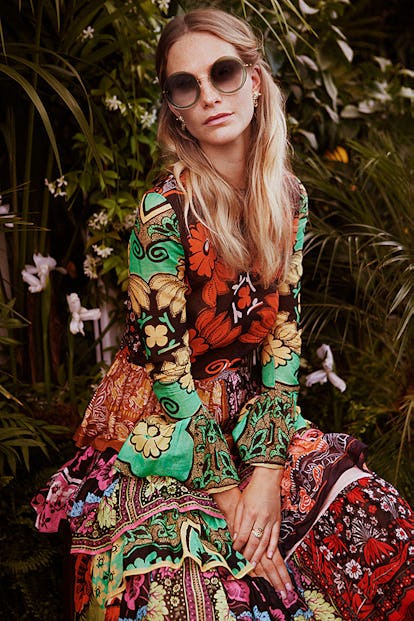 "#FlatGate Takes Over at Cannes" Giovanna Battaglia, Cristina Ehrlich, Leslie Fremar, and Elizabeth Stewart respond to the high-heel controversy at the Cannes Film Festival. Read more and shop 10 pairs of red carpet-worthy flats here.
"Dressed to Impress at the Cannes Film Festival" From Lupita Nyong'o's statement-making Gucci gown to Kendall Nenner's crop top. See them all.
"Catching Up with Poppy Delevingne" The international It girl explains the story behind when her younger sister Cara gave her a tattoo. Read more.
"Parker Posey Becomes one of Woody's Women" The actress talks about her starring role in the new Woody Allen film, "Irrational Man." Read more.
"Isabeli Fontana Goes to Cannes" The supermodel shares her personal photo diary. See all the photos here.
"Juliette Lewis Joins Daniel Arsham's Team" The actress was required to talk to an owl for the multimedia artist's film series. Read more.
"Virginie Courtin-Clarins talks Mugler, Nightlife, and More" Find out what the French It girl is up to here.
"Natasha Poly Takes Cannes" The supermodel shares exclusive photos—including, yes, selfies! See them all.
"Louis Garrel Keeps Busy" The actor/director talks about his first feature film. Read more.
"Livia Firth Brings Environmental Awareness to Cannes" The eco entrepreneur talks about the impact of fast fashion on the environment at a screening of her new film, "True Cost." Read more.
Dressed to Impress at the Cannes Film Festival