The First Trailer for Jessica Williams' Sundance Smash The Incredible Jessica James is Here
The new romantic comedy hits Netflix in July.
---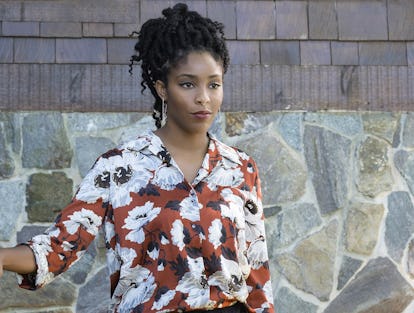 Netflix
If you've been missing Jessica Williams since she stepped down as a correspondent on The Daily Show last year, don't worry. She's about to come back in a big way.
Netflix just dropped the first teaser trailer for its new summer comedy feature The Incredible Jessica James. Starring Williams in the titular role, here's a rundown of the plot via Sundance:
"Jessica James, an aspiring playwright in New York City, is trying hard to get over a recent breakup with her boyfriend. She sees light at the end of the tunnel when she meets Boone, who's also recovering from a recent break-up. Together, they figure out a way to make it through the tough times, while also realizing they like each other — a lot…"
And it does look, well, incredible. In just this first trailer, Jessica is already schooling boring Tinder guys and subway manspreaders, hustling as a cater waiter and dancing in the stairwell like everyone is watching.
The movie premiered to positive reviews, especially for Williams' performance, at the Sundance Film Festival and even sparked a bidding war, which Netflix eventually won. Ted Sarandos, the chief content officer for Netflix, called Williams "a true star in the making," though anyone who's heard her comedy was probably on board already.
The film, which will appear on the streaming service on July 28, also stars three other indie comedy favorites, Chris O'Down (Girls, Bridesmaids), Lakeith Stanfield (Straight Outta Compton) and Noël Wells (SNL, Master of None). And since it's from writer and director James C. Strouse (The Hollars, People Places Things), signs are auspicious the show will resonate beyond Netflix viewers.
Related: Say Hello to the 95 Movies and TV Shows Coming to Netflix Next Month