Matthew So's Picture Day Project Recreated A Childhood Tradition For Children Stuck At Home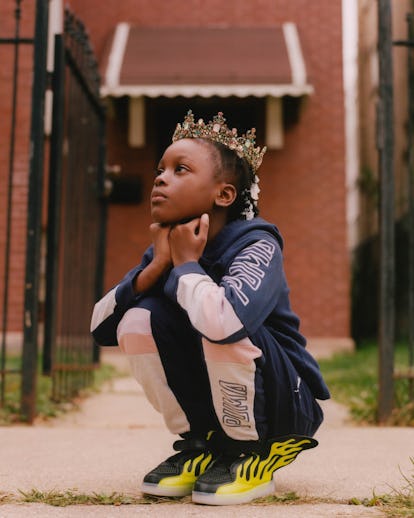 Photograph from Matthew So's series, Picture Day 2020.
For many adults, the Covid-19 pandemic meant rearranging their work lives. For a whole generation of school children, though, the global pandemic brought a disruption to their education, juggling remote learning technology, and missing many childhood milestones. Teaming up with Friends of the Children, a non-profit organization aimed at breaking generational cycles of poverty, New York City-based photographer Matthew So was inspired to reimagine one of those milestones. Driving across the United States and stopping at eighteen students' homes to take their portrait, So created a Covid-19 friendly school picture day. "Growing up, I would get so excited for the annual picture day. I loved every aspect: choosing a marble colored backdrop, slicking my hair back with too much gel, dressing in my favorite outfit, and, for far too many years, wrapping puka shells around my neck," says So, adding that "Picture day is yet another thing kids can't have in 2020—a year genuinely worthy of remembrance." So created the project in an effort to provide a silver of normalcy for children this year. Each family member received a print of their photograph, keeping a tradition alive in an untraditional way.