The Weeknd Continues His Ascent Into The Madonna-Verse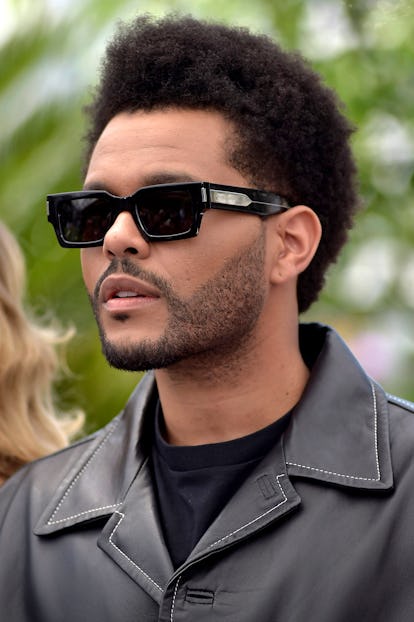 Mondadori Portfolio/Mondadori Portfolio/Getty Images
The man known formerly as The Weeknd, Abel Tesfaye, is apparently a huge Madonna fan. So much so that he wants to create a "classic Madonna album." During an interview with Apple Music's Zane Lowe over the weekend, the 33-year-old discussed his recent drama The Idol and his dream project with the pop icon.
"I've always wanted to work with her," Tesfaye said of Madonna. "I've always wanted to write and produce a Madonna album—well, co-produce because she's a visionary and she has such a singular vision. I just want to come into her world and create a classic Madonna album. That was always my dream. Hopefully this is the appetizer for that."
The "appetizer" Tesfaye mentions is "Popular," his collaboration with Madonna and Playboy Carti that released last week. The track is the second single off of the official soundtrack for The Idol, which reportedly also includes Lily-Rose Depp, Jennie, Trove Sivan, and more stars from the show. Also, Tesfaye hinted that there will be more Madonna music in the remainder of the series, so watch this space.
"I'm proud of it," Tesfaye said of the collaboration. "Carti and I had a different version of this song prior. But now it felt cohesive with The Idol soundtrack. And then Madonna, Madge. She's the ultimate co-sign for this song, for this album, and for this TV show. And you'll hear more of her in the show as well too. She is the ultimate pop star."
Tesfaye may have some competition, though. In March, Madge teased new music by way of a studio snap alongside Max Martin. The producer has quite the repertoire of pop producing credits—he worked on Ariana Grande's Dangerous Woman, Britney Spears' "...Baby One More Time," among others. Surprisingly, Madonna and Martin have never worked together before that Twitter photo.
In addition to his potential venture into the Madonna-sphere, Tesfaye also discussed his new series which premiered on Sunday. He ventured into the controversy, albeit slightly, surrounding the show but mainly praised its star-studded cast.
"We're all so proud of what we made. It's controversial, and as you know, I'm no stranger to [that,]" he said. "It's important that we got someone like Jennie [Kim] who understands this world. Jennie does it incredibly well on the show. I'm really proud of her. But the one I'm the most proud of is Lily. I mean, Lily is singing, Lily is dancing, and she worked. She's all over this album. I can't wait for people to hear her performance."