At Frieze New York 2017, the Art World's Street Style Stars Have a True Eye For Color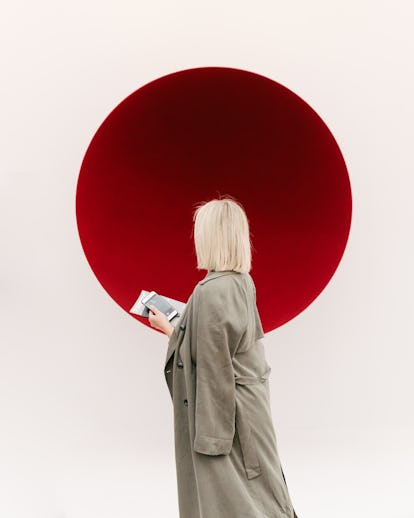 Photo by Daniel Dorsa.
Maybe it's the armor one needs to confront the hundreds of fluorescent-lit, white-walled booths, or one-upsmanship in the face of scene-stealing competition with those Leonardo DiCaprio doppelgängers wandering around, but the art world crowd who made the voyage to Frieze New York 2017 this week seems to have made truly dramatic transformations on the ferry ride across the East River to Randall's Island. The flock of curators, collectors, dealers, and artists who showed up seemingly designs on street-style stardom, as well: Among the peacocks taking in everything from a $125,000 pigeon coop to steamy canvases by Marilyn Minter was also a spread of coordinated toddlers, bouquet holders, and men and women alike in monochromatic, printed suits—a style upgrade, maybe, from the Soylent uniforms in the tents last year. From the father-son pairings taking in the art to the young pups on the ground, see the best looks from the fair, here.