The Most Luxurious, Chicest Mother's Day Gifts
Splurge-worthy presents tailor-made for Mom.
---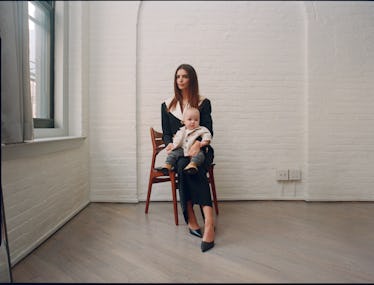 Emily Ratajkowski and Sylvester Apollo Bear photographed by Lelanie Foster, styled by Christina Holevas.
We may receive a portion of sales if you purchase a product through a link in this article.
A mother's love is unconditional—and some would say there's no love stronger. So when Mother's Day rolls around each May, we can't help but feel the need to splurge on the ladies who loved us first. Moms deserve the world; and sometimes, "the world" means simply relaxing in a bathrobe after a long workweek, or enjoying a freshly brewed cup of coffee in peace (Ralph Lauren's silk bathrobe, linked below, has the first half covered). On this list, you'll find something for every kind of mom (including my own—I know for a fact my mother will be expecting the Dries Van Noten floral print gloves this year). Regardless of the gift you purchase for her, she'll still say you're the greatest gift she's ever gotten. So show her how much she means to you this Mother's Day!
Cheerful Baubles She'll Love