Judge a Gift by Its Label: 7 Designer Wines That Will Impress Even the Pickiest Hostess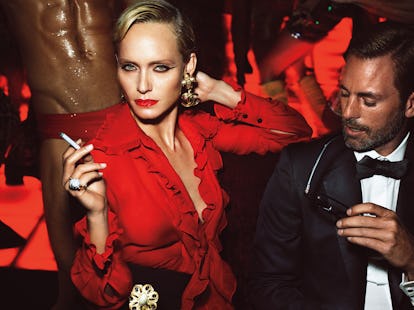 Photo by Mert Alas and Marcus Piggott, styled by Edward Enninful.
When it comes to wine, we expect to find artistry in the juice itself. But the label of a wine bottle is the first thing you see before you even get to taste or smell it, so why shouldn't it be impressive? Forget the age old adage of 'not judging a book (or wine) by its cover' and bring something with designer flare to the table this holiday season. These limited-edition labels, with designs by the likes of Andy Warhol, Philippe Starck, Michael Riedel, and more, are works of art on their own. Pick up one of these designer wines to bring to your next holiday party and no doubt, they'll impress the hostess and make for great dinner party conversation.