Exclusive Backstage Images of the Shocking 99%IS— Show In Seoul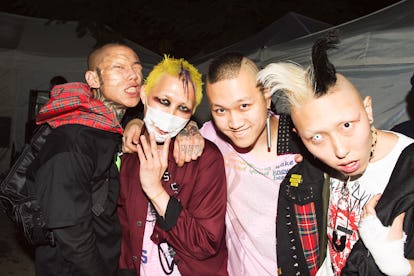 Photo by Youngjun Koo.
With only 24-hours notice, the Seoul-born designer showed his first collection back home in the staff parking lot of a Grand Hyatt hotel during Fashion Week. See every detail from the underground punk rock-inspired collection, here.