Acne Studios Goes Global for Spring 2017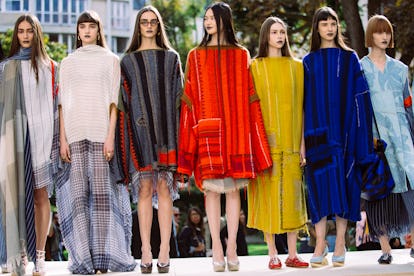 Photo by Jake Hateley.
Acne Studios' creative director Jonny Johnson brought together a conglomeration of prints and patchworks for Acne Studios in what looked like a bohemian vision for spring 2017. But it was also a Paris Fashion Week edition of the New York shows' political statements: With the refugee crisis in mind, Johnson drew on textiles from countries outside his native Sweden, mixing geometric patterns and knits with traditions in the Middle East in with the brand's more typical offerings like oversized outerwear and denim, which this season even featured a pair of overalls, too.