Australian Fashion Week Shows Even Street Style is More Fun Down Under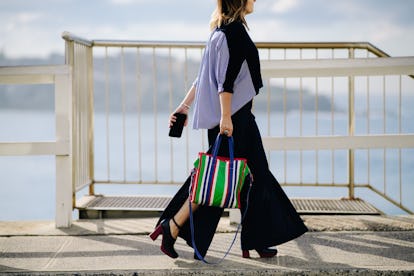 Photo by Adam Katz Sinding.
Australian Fashion Week opened on Sunday at the Sydney Opera House under scattered showers, but that didn't stop fashionable Aussies from hitting the streets with their trademark sangfroid. The Australians appreciate comfort and practicality, but not without its dose of flair, pairing light fabrics with dramatic silhouettes, breezy shirting that shows off plenty of skin, and bold splashes of color. As our photographer discovered, even street style looks different down under.