10 Fall Jackets To Buy Now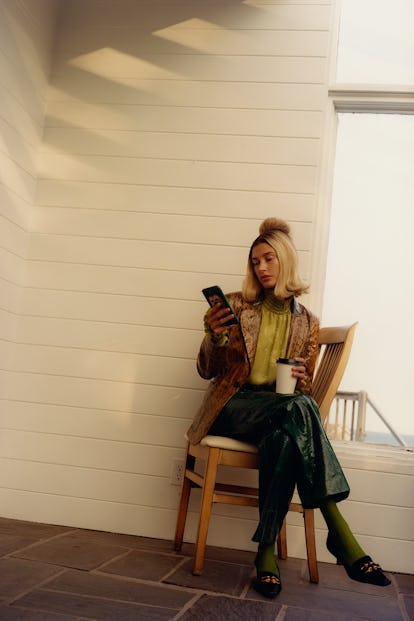 Photograph by Colin Dodgson; Styled by Sara Moonves. Hair by Rudi Lewis at LGA Management; makeup by Susie Sobol at Julian Watson Agency. Model: Hailey Bieber at IMG Models. Casting by Edward Kim. Produced by Wes Olson at Connect The Dots; Production Coordinator: Jane Oh at Connect the Dots; Photography Assistant: Will Grundy; Retouching by Lever Post; Production Assistants: Wes Smithers, Nikki Patrlja; Fashion Assistant: Allia Alliata di Montereale.
As much as I love summer's golden glow I'm not crazy about the barely-there wardrobe that comes with it. Instead, I long for the layers that accompany fall weather. While it's hard to think about bundling up in this summer heat, believe it or not, cool temps are right around the corner. And whether you like to make a statement with your wardrobe or believe less is more, you're going to need a jacket. Luckily there are myriad versatile options to choose from, ranging from classic, wear-it-forever pieces to completely of-the-now splurges. Here, our top picks.