The Best of Julia Roberts in W Magazine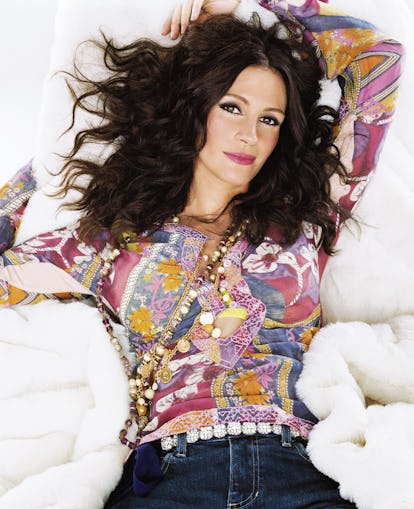 Julia Roberts. Photo by Michael Thompson. W Magazine, January 2005.
It's all about that megawatt smile, isn't? From her first major appearance in Mystic Pizza, through her tears and (big hair) in Steel Magnolias, the rom-com years of the '90s, and the serious phase that began with her Oscar-winning turn in Erin Brockovich, it's Julia Roberts' iconic, multi-million dollar smile that keeps Americans coming back, charmed by the unique star quality of this most enduring icon of the screen. W has covered her through all her phases, most notably upon the double-whammy release of [Closer and Ocean's Twelve](http://www.wmagazine.com/gallery/julia-roberts-ss) and later when she was paired up with another idol, her friend Tom Hanks. In any case, is it any wonder that this week she was named the world's most beautiful woman for the fifth time?