Blue Ivy Carter Proves It's Possible to Have a Sense of Style at Age 5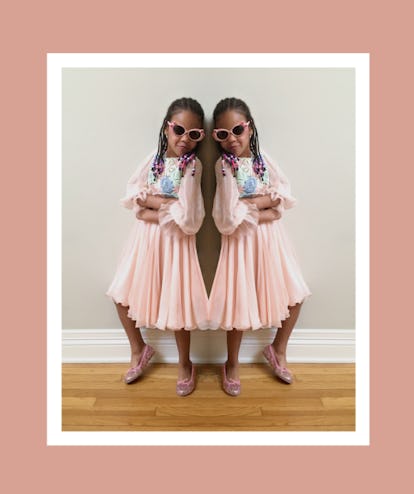 Courtesy beyonce.com.
It comes as no surprise that every time Blue Ivy Carter steps out with her stylish parents, Beyoncé and Jay Z, she's is impeccably dressed, too. Her first major public moment was at the 2016 MTV Video Music Awards, where she wore a $10,950 Mischka Aoki tutu dress and $565 Giuseppe Zanotti sneakers, which together matched (rivaled?) her mother's feathery Francesco Scognamiglio gown. And at the Grammys this year, she wore a pink Gucci suit with a black panther on the back, paired with a Prince-inspired ruffled shirt and a glittery cat purse. Lately though, it's been all-Gucci all the time for Carter and her mother, who stepped out in matching mother-daughter Gucci at the Beauty and the Beast premiere. Carter also, very casually, wore a $1,800 green Gucci dress to the 2017 NBA All-Star Game in New Orleans this February, which she accessorized with a denim jacket and a box of Skittles. And while it may seem ludicrous to list the outfit credits of a 5-year-old, Carter is making it very hard to look the other way, as she clearly loves to dress up, and somehow already has a sense of style to call her own. (Watch out, twins.) Here, her best looks from the short time she's been on this planet.