Carrie Brownstein Debuts her Film for Kenzo at the Metrograph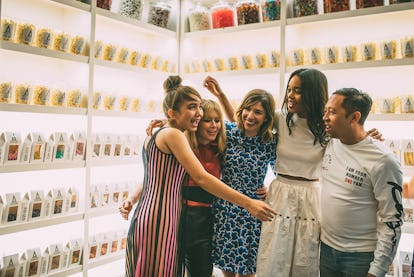 Photo by Jackie Lee.
Carol Lim and Humberto Leon – the designers behind Opening Ceremony and Kenzo – are having a bit of a love affair with Carrie Brownstein, the co-createor, -writer, and -star of Portlandia. Brownstein hosted the design duo's politically-charged fashion show for Opening Ceremony on Sunday, and last night, debuted a short film that she wrote and directed for Kenzo's fall 2016 campaign. The film explores the "language that people use on social media, how it borrows from very intimate terms," said Brownstein, and stars Natasha Lyonne, Laura Harrier, Mahershala Ali and Rowan Blanchard, all of whom attended the premiere at the Metrograph theater last night.