Spanish Photographer and Gucci Collaborator Coco Capitán Shares Images from Her New Book on China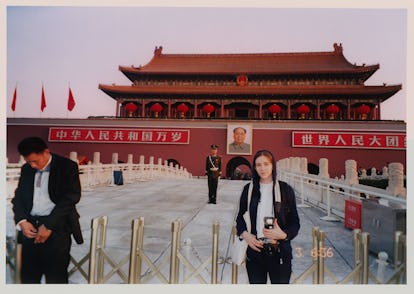 Photo by Coco Capitán.
As a child growing up in Spain, Coco Capitán thought that if she dug a deep enough hole in her garden, that she could crawl through and emerge on the other side in China. Alas, the young photographer and now-Gucci collaborator quickly learned that she would have to get on a plane to visit, but the enchanted allure of the country still remained. "As a child, I used to think of China as the most remote place in the world," says Capitán. "When I realized I could never reach it by digging, I decided to establish myself in the middle point between my house and China. 'China' represented the desire of running away, my goals; while 'house' was my present reality." This would go on to inspire her latest book of photographs, Middle Point Between My House and China, which explores the reality of China that Capitán experienced on multiple visits later in life, through the lens of her childhood dreams. It also includes excerpts written in her now-signature handwriting. "I wanted to take images that would denote how I perceived China, my personal experience in the country, and how I saw the people who were there," she explains.