W Cover Star Dane DeHaan Is Ready for Intergalactic Fame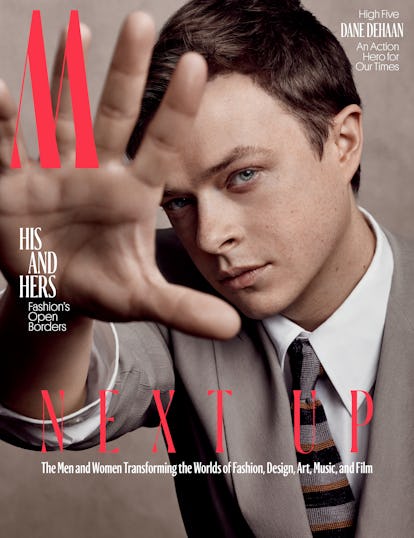 Photograph by Craig McDean. Styled by Max Pearmain. Grooming by Kumi Craig for La Mer at Starworks Artists; manicure by Megumi Yamamoto for Chanel. Set design by Piers Hanmer.
For most of his career, Dane DeHaan has played some version of the charismatic iconoclast: Peter Parker's estranged friend Harry, who morphs into the Green Goblin, in The Amazing Spider-Man 2; James Dean, in Life; and, most notably, Lucien Carr, a seductive, diabolical writer who captivated the Beat Generation poets in Kill Your Darlings. Thanks to his starring role in Luc Besson's science-fiction thriller Valerian and the City of a Thousand Planets, DeHaan is entering the big leagues. Here, the 31-year-old rising prepares for intergalactic fame in photographs by Craig McDean.