11 Chic Foot Care Products to Try Now That Baby Foot Is Sold Out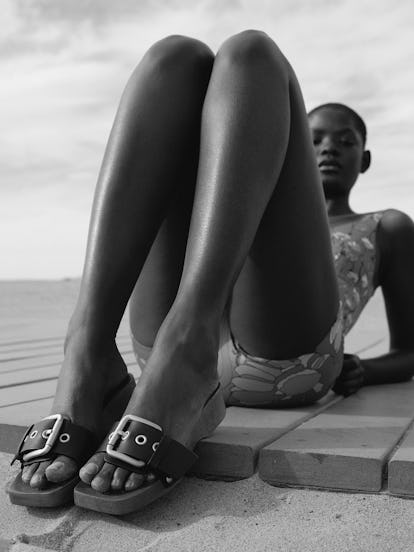 Photographed by Zoë Ghertner.
One could spend hours trying to unpack the enduring mystique of Baby Foot. Every sandal season, many endeavor to soak their feet in the brand's signature plastic booties to shed all of their dead skin over the course of about a week. It's a process that I imagine appeals to the sector of the beauty community that also enjoys pimple-popping videos. However, since even more people than usual are taking being at home as an opportunity to execute this somewhat unsightly affair in private, Baby Foot is sold out at most major retailers, with few estimates of when the popular product will be back in stock. And while Baby Foot is beloved for a reason, might we suggest a few more elevated alternatives to sticking your toes in a pair of exfoliant-filled plastic bags? From green juice-inspired cuticle oil to luxe foot creams from France, here are 11 treatments, balms, and scrubs to get your feet in tip-top shape, even if you have nowhere to go.