Exclusive Pictures: In the Mix With the A$AP Mob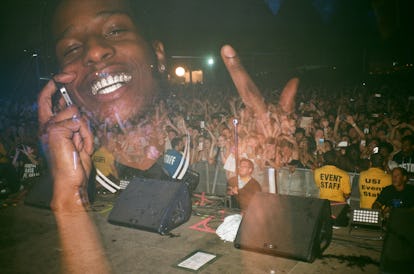 Photo by A$AP Illz. Story produced by Biel Parklee.
One of the three founding members of the A$AP Mob (along with the late A$AP Yams and A$AP Bari), A$AP Illz started dabbling with film photography about a month ago, and the results are artful and dizzying, offering an intimate look at the whirlwind lifestyles of hip-hop rockstars. Here, the 26-year-old Bronx native shares exclusive, behind-the-scenes images from the Panorama music festival, where he and Bari, A$AP Ferg, A$AP Twelvyy, and A$AP Ant all joined A$AP Rocky on stage.