Dear Farfetch, Here Are 15 More Brands We'd Like Delivered in 90 Minutes or Less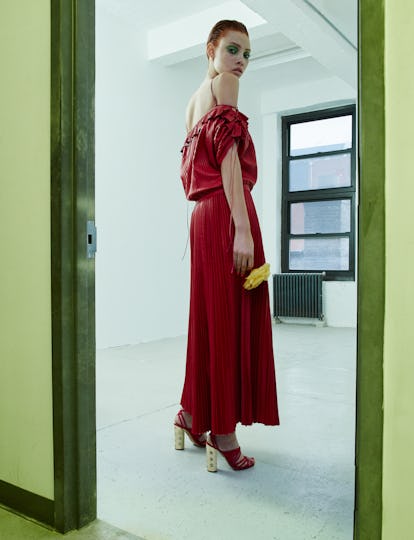 Photo by Ed Singleton, styled by Solange Franklin. Visual Editor: Biel Parklee. Hair by Eric Williams at MAM, makeup by Grace Ahn at Julian Watson Agency, manicure by Yukie Miyakawa at Kate Ryan. Model: Aleece Wilson at Elite NY. Produced by Teddy Productions. Post-Productions: Silhouette Studio.
When Farfetch announced on Wednesday an exclusive new service offering "Store to Door" delivery for Gucci purchases in 10 (!) cities around the world, it was impossible for shoppers not to be overwhelmed with the possibilities. Just consider all those times you've been traveling, say in London or Paris, or how about in Dubai or São Paulo, and you didn't have time to go to a shop. In honor of those moments, and all the times you've had nothing to wear, here are 15 must-have-right-this-second pieces that we'd love for Farfetch (or anybody, for that matter!) deliver to your doorstep via charming man on a moped in 90 minutes or less.