Get in the U.S. Open Mood With the Prettiest Tennis Courts From All Over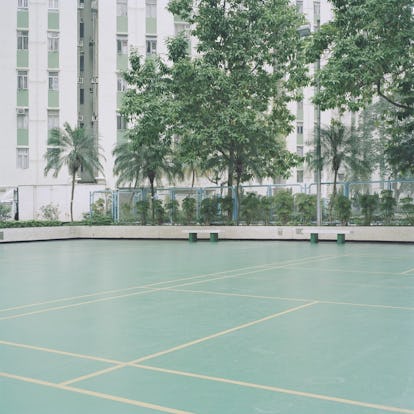 © 2016 Ward Roberts.
Before Australian-born Ward Roberts moved to Brooklyn, the photographer was raised in Hong Kong, and in particular on the city's tennis and basketball courts. For Roberts, those spaces melted cultural barriers, and he's been paying homage to them ever since with a series called "Courts" — pastel-hued photos that have taken him everywhere from Hawaii to Bermuda. Often inside low-income housing complexes, the spaces are desolate and surrounding by high rises: an oasis of sorts that's a far cry from the hustle and bustle of this week's U.S. Open. Look inside his new book, "Courts 02," which came out earlier this summer, here.