Met Gala 2017: Thandie Newton Slips into Character with Monse's Help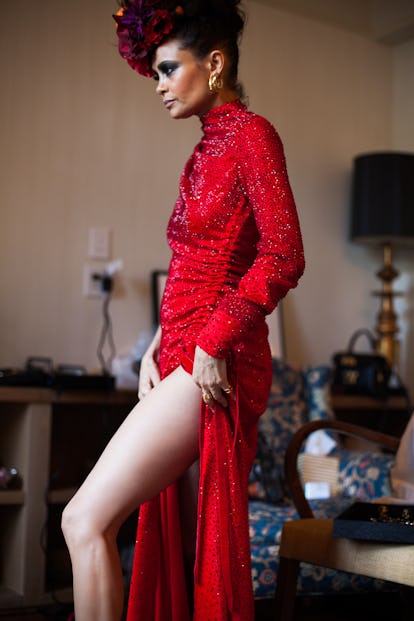 Photo by Nick DeLieto.
"Day of the Dead meets Red Riding Hood." That was how Thandie Newton chose to describe her look for the 2017 Met Gala, a glittering red Monse gown with Swarovski crystals. This year's Gala celebrates just the second-ever Costume Institute exhibition in honor of a living designer—Comme des Garçons' Rei Kawakubo, and to mark the occasion, stars and designers have done their best to channel the avant-garde genius of a truly inimitable designer. For Newton that over-the-top aesthetic was beautifully executed in her sultry make-up and towering floral headpiece. "Their use of flowers and my eyes sunk into pits of dark coal," she said when asked how she was referencing the evening's theme in her look. It was a dramatic outing, for sure, but one her Westworld character Maeve Millay would certainly approve of. Or maybe we're just pining after the show? In any case, get your pre-Met Gala fix with a behind-the-scenes look at Thandie Newton's Met Gala preparations, here.