At Iceland Airwaves, It's Acceptable to Wear a Fair Isle Sweater to the Club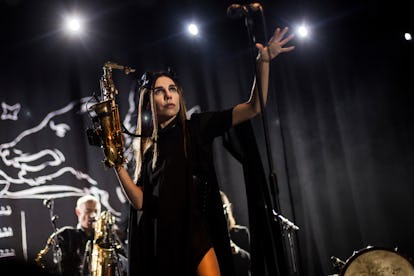 Photo by Magnús Elvar Jónsson.
Reykjavik's answer to CMJ or SXSW, Iceland Airwaves has incubated some of the finest acts to come out of the nordic nation over its 18-year history: Of Monsters and Men, múm, Sin Fang, Sigur Rós, and even Björk have all played legendary sets at the festival's intimate venues. (Artists take over various bars, restaurants, galleries, and coffeeshops around the city; it's not uncommon to sit down and find yourself watching a local four-piece taking an impromptu stage moments later.) It draws an assortment of international visitors — many of them from the U.K. and surrounding Scandinavian states — as well as Reykjavik's own chic residents, hoping to catch sets by local celebrities like Reykjavik's 17-woman rap collective Reykjavikurdætur (rough translation: Daughters of Reykjavik) and Samaris and headlining international acts like PJ Harvey, Warpaint, and, of course, Björk. And even when they're hitting the town, festivalgoers in Reykjavik never spare the layers. As temperatures drop into the 40s, just don't forget your Fair Isle sweater.