What Happens When Jenny Holzer Meets The Last Supper?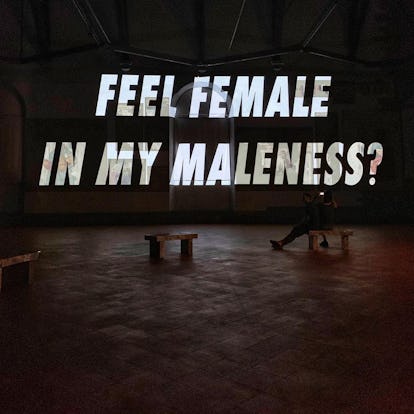 Courtesy of @allegralo
Jenny Holzer has long showcased her art in the streets, but for her latest exhibition, she's taken over a 13th-century space in Bergamo, Italy—and somehow managed to leave it virtually untouched. Rather than cover up the building's impressive array of frescos, including Alessandro Allori's 1582 take on The Last Supper, Holzer chose to use them as the backdrop for her projections—words and phrases in English, Italian, and Arabic that tackle the ongoing migrant crisis, as well as recurring themes like identity and gender. Suffice it to say, the location couldn't be more different than those of Holzer's original Truisms in the '70s and '80s, which showed up everywhere from condom wrappers to t-shirts. (Most memorably, phrases like "abuse of power comes as no surprise" turned up on a massive LED screen in Times Square.) Check out her new work, featuring words by authors like Wisława Szymborska, by taking a tour via Instagram.