Kentucky Derby 2017: The Hats, the Seersucker, and the Most Over the Top Looks at Churchill Downs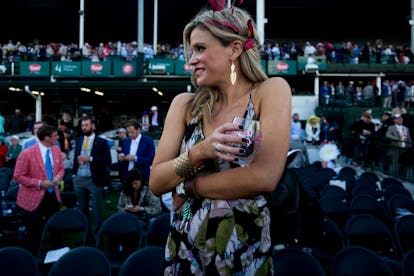 Photo by Christian Hansen.
On Saturday, Always Dreaming took the 143rd Kentucky Derby at Churchill Downs. The champion's name also captured the street style of the crowds that gather in Louisville every May for the first leg of the Triple Crown, commonly known as "the most exciting two minutes in sports." While they are famous for their over the top hats, the fans here like to dress in fantastical outfits gushing with color, flair, and Southern moxie. From the pastel-colored suits of the men to the elaborate gowns and accessories of the women, the street style of the derby can come sometimes rival the action on the racetrack for attention. Here, take a look at the most vividly colorful looks at the 2017 Kentucky Derby.