Kylie Jenner, Bella Hadid, and More Celebrities Show Off Their Tiny Tattoos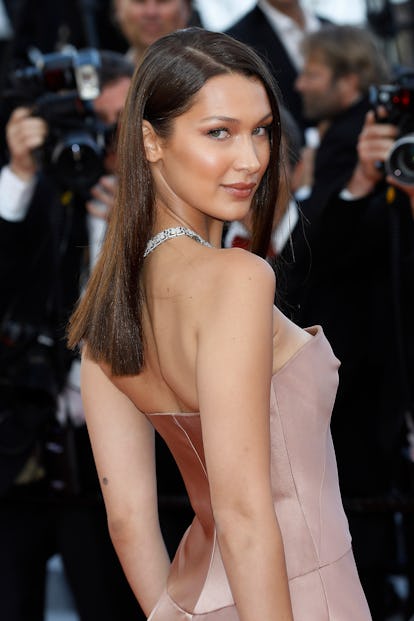 Photo courtesy of Getty Images.
Deciding what tattoo to get and where to get it is a commitment that can cause a lot of anxiety, and figuring out just how big that design should be whenever it becomes permanently etched onto the skin is not so easy either. Sure, a big tattoo that is identifiable from all the way down the block can be cool, but not everyone is looking to draw that much attention to their body art, and sometimes the tattoos that err on the smaller side look just right, due to their easy-to-hide (and sometimes easier to explain) nature. A large tattoo is a lot more difficult to cover up, but a chic little tat can be just a little blip on a blank canvas if you want it to be. From Bella Hadid's tiny blink-and-you'll-miss black rose on the back of her upper arm, to Kylie Jenner's minuscule red heart, these celebrities demonstrate that sometimes less is more when it comes to getting permanent ink on your body.