Inside Louis Vuitton's Lush Kyoto Show, From the Front Row to the Geisha-Inspired After Party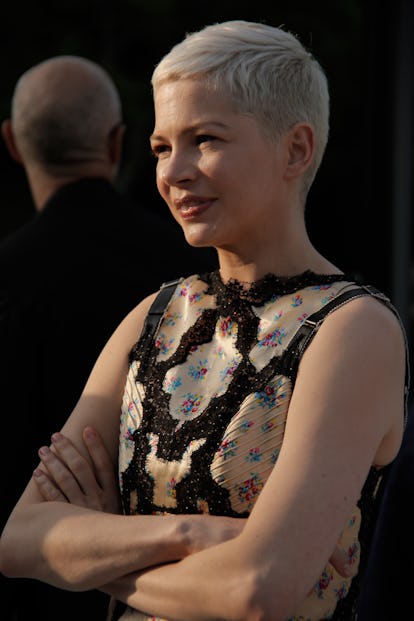 Photo by Keisei Arai.
In recent years, Nicolas Ghesquière has not only staged his resort shows for Louis Vuitton in dramatic venues, but specifically chosen locations infused with a strong architectural pedigree. Oscar Niemeyer's spectacular Museo de Arte Contemporáneo de Niterói in Rio de Janeiro was the site of Resort 2017, and for the 2018 collection Ghesquière traveled to Kyoto, Japan to the Miho Museum, designed by I.M. Pei on this his 100th birthday. It continues something of a love affair between the architect and the designer, as Ghesquière also showed his fall collection in Pei's pyramid at the Louvre in Paris, though this time he background were the breathtaking Shiga mountains. It was amid this setting that Ghesquière's guests, who included Michelle Williams and Jennifer Connelly, took in the designer's parade of tough girls in leather and boots, with a design assist from the great Japanese designer Kansai Yamamoto, whose Kabuki-style motifs inspired the show. Japanese culture not only informed the show but the after party, too, where geishas, a point of pride for Kyoto, mingled with It girls and A-list actresses.