Strength of a Woman: Mary J. Blige Photographed By Carrie Mae Weems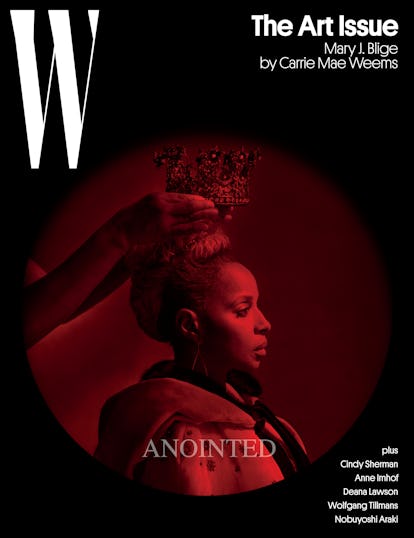 Photographs by Carrie Mae Weems; Styled by Styled by Paul Cavaco.
For W's Art Issue, Mary J. Blige and Carrie Mae Weems teamed up to talk, and to make pictures that pay homage to Blige's continuing reign and Weems's The Kitchen Table Series and 2010 Slow Fade to Black series. They met recently in a ­landmark 1920s-era bank building in Brooklyn and enjoyed a conversation that covered the gamut, from the portrayal of African-Americans in the media, their upbringing, being strong women in male-dominated worlds, and their new projects, including Blige's excellent album Strength of a Woman, and her upcoming role in Dee Rees's critically acclaimed Mudbound.* The pictures and their conversation make clear that Weems and Blige both command the spaces they occupy: Weems with her camera and incantatory style of speech, Blige with her presence and voice.