Ancient Greece Gets the Psychedelic Treatment at Mary Katrantzou Spring 2017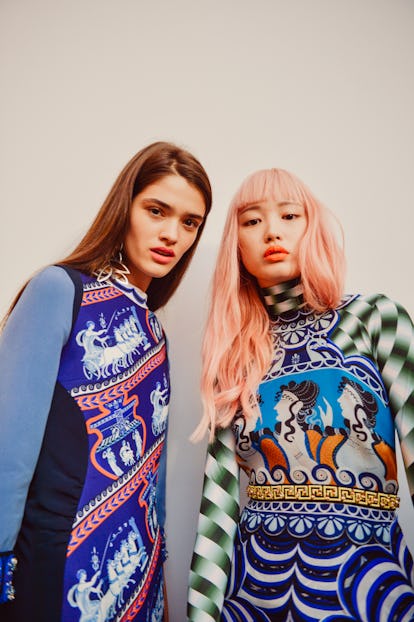 Photo by Steph Wilson.
Mary Katrantzou has always been known for strong motifs throughout her collections, and this season was no different. For spring 2017, she featured an unlikely pairing: psychedelic optical illusion prints, combined with ancient Greek references like trojan horses and warrior figurines. Rendered in colorful separates and draped dresses – with a standout, hot pink peplum skirt – it was a study in contrasts, to say the least.