Met Gala 2017: The Most Dramatic Fashion Photography, Featuring a Daring Madonna and a Kittenish Bella Hadid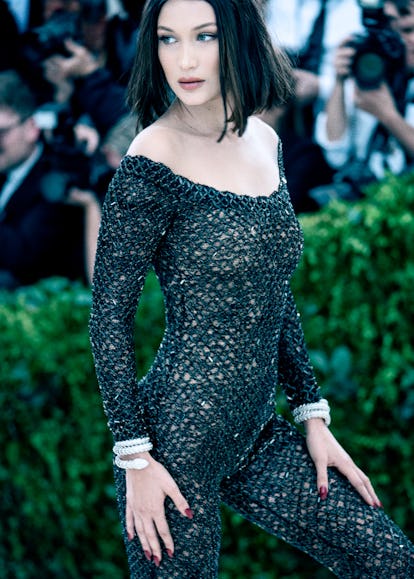 Photo by Benedict Evans. Visual Editor: Biel Parklee.
With Rei Kawakubo's genre-defying, silhouette-defying Comme des Garçons as the subject of the 2017 Met Gala, it was anyone's guess how fashion insiders and celebrities would interpret her avant-garde aesthetic on the red carpet. It ranged from the perfectly on-theme—Rihanna—to the fantastical—Katy Perry in custom Margiela, with a veil reading "Witness" across her forehead—to the classic—co-chair Gisele Bündchen in silver Stella McCartney. Then Madonna arrived, Moschino's Jeremy Scott on her arm, and shut the whole thing down—as is her wont. (It's not known as the Oscars of fashion for nothing, a night where you need to bring your A-game.) While you're catching up on all the night's highlights, see every angle of fashion's most exclusive, decadent red carpet, as captured by photographer Benedict Evans.