The Only 15 Pieces You Need In Your Wardrobe, According to Nili Lotan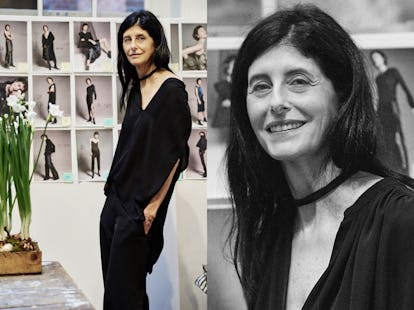 Photo by Felix Kim. Produced by Biel Parklee.
When the 59-year-old fashion designer Nili Lotan moved apartments recently, she only brought one rack of 15-20 pieces with her, and stored the rest of her clothing. So far, it's been enough. After a decade in the business, Lotan knows exactly what she needs to go from day to night; work to play. "The common thread for me is comfort," she says. "When it's comfortable, it feels and looks nonchalant and easy. When you feel good in your own clothes, you're confident." Here's her step-by-step guide for how to effortlessly build an entire wardrobe.