Marina Abramovic, Zhang Huan, Tania Bruguera, and More of Today's Modern-Day Flâneurs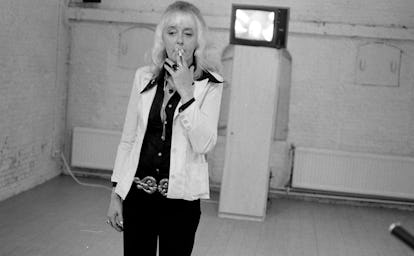 © Marina Abramović. Courtesy Marina Abramović and Sean Kelly Gallery New York.
"Person of the Crowd: The Contemporary Art of Flânerie," an exhibition at the Barnes Foundation up through May, showcases how artists like Marina Abramovic are redefining the centuries-old concept of simply strolling through cities and observing, from Zhang Huan's suit made of raw meat, which he wore throughout New York while releasing doves in a sign of compassion, to Pope.L's journey crawling through Manhattan in a Superman costume, a voyage that took him eight years. Get a look, here.