Photographers Lola and Pani's New Book Celebrates the Thing You Miss the Most: Community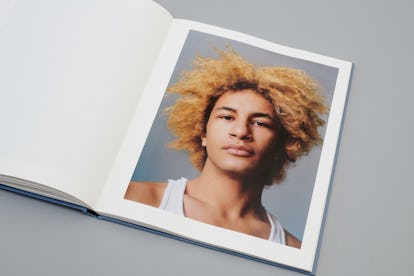 A look inside Lola and Pani's latest, Portraits 2015-2020, published by Palm Studios*.
Twenty-twenty has seen the world isolated, social gatherings canceled, and work taking place over Zoom. In their latest book, Studio Portraits 2015-2020, the London-based photographer duo Lola and Pani celebrate the exact thing we're craving most these days: community. Tapping into the tight-knit but welcoming creative scene in London, Lola—who is originally from Poland— and Pani—hailing from Australia—spent the last five years inviting friends of friends into their studio to pose for portraits. See below a sampling of from the book, published by Palm Studios* and available for sale here.