President Barack Obama's Farewell Address: A Stunning Photo Essay from Chicago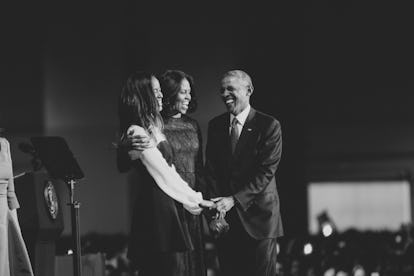 Photo by Nolis Anderson.
On Tuesday night, President Barack Obama returned to Chicago, where he began his incredible run for the White House, to address longtime supporters and the country about the accomplishments of his eight years in office. It was an emotional speech not just because it drew to a close a progressive decade, but also because Obama's legacy may be under threat when Donald J. Trump takes office. For all at McCormick Place, the gravity and stakes of the occasion was laid bare, as seen in these incredible images by Nolis Anderson direct from the scene.