Sadness and Disappointment: Reactions at Hillary Clinton's Election Night Party as Donald Trump Declared Victory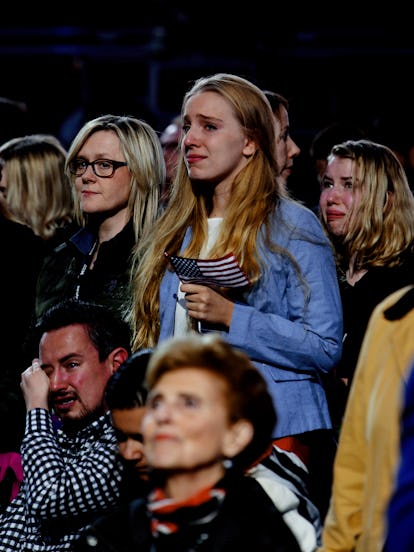 Photo by Zak Krevitt.
What was supposed to be a sure sweep for Hillary Clinton's campaign devolved into the greatest upset in U.S. electoral history, as a resilient Donald Trump covered the U.S. map in red. Inside the Javits Convention Center, our photographer captured reactions from the crowd as results poured in, a devastating evening that saw emotions go from unbridled joy early on to confusion and anger to finally, sadness and fear.