Seoul Fashion Week's Best Streetwise Street Style Isn't Just for Grown-Ups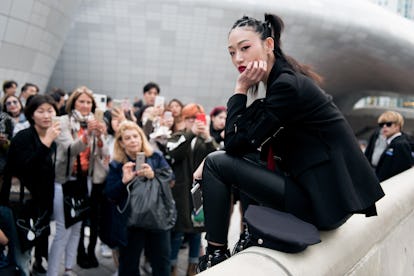 Photo by Lee Yeong Mo.
City-ready separates ruled the streets of Seoul during the city's Spring 2017 season. Distressed jeans, leather jackets, shearling-embellished bombers, and minimalist black ankle boots all made repeat appearances on the young and old alike — because, as always, Seoul Fashion Week is also a playground for the youngest generation of street style stars toddling along in combat boots, precious hats, and lots of denim. See all the best looks out of South Korea's fashion capital, here.