'Stranger Things' Star Millie Bobby Brown Is Here to Stay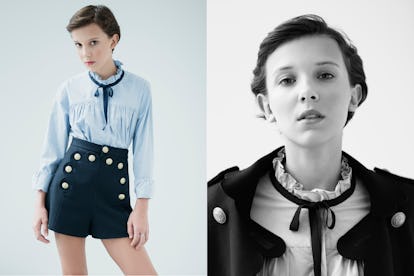 Photo by Matthew Priestley, styled by Caroline Grosso. Produced by Biel Parklee. Hair by Blake Erik at Jed Root Inc, makeup by Joshua Ristaino for TheOnly.Agency. Digital Technician: Evan Browning. Fashion Assistant: Alexandra Pastore.
The 12-year-old British actress broke out in summer's hit series Stranger Things, where she regularly stole scenes from the likes of Winona Ryder. Her show was just renewed for a second season, currently slated for 2017 — and beyond Stranger Things, Millie Bobby Brown is here to stay.