The Art of Politics: What Happens When 15 Artists Take On the Campaign Poster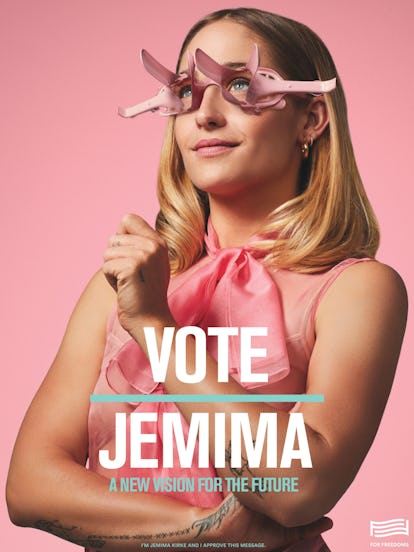 Styling by Sarah Zendejas; hair by Johnny Rackleff at Marie Robinson salon; Makeup by Hiro Yonemoto for Dior at Atelier Management; Manicure by Yuko Wada for Dior at Atelier Management; lighting technician: Hai Ngo; digital technician: Marion Misilim; lighting assistant: Ben Berry; fashion assistant: Alexandra Pastore; Kirke wears Gucci top; Bodas top (underneath); (from left) Theodora Warre earring; Paige Novick earring. Produced by Diane Solway.
In this charged election season, we should all show that we give a damn. In a special project for W's 10th anniversary Art Issue, 15 artists throw down the gauntlet and imagine the campaign posters they would like to see.